feat. some of the infamous bamboo scaffolding that
Jackie Chan made famous.
+1 of
potatocouch, 2 from our visit with
urbia to Lantau Island, and 2 mugshots of me in the club get-up that freaked out my parents just now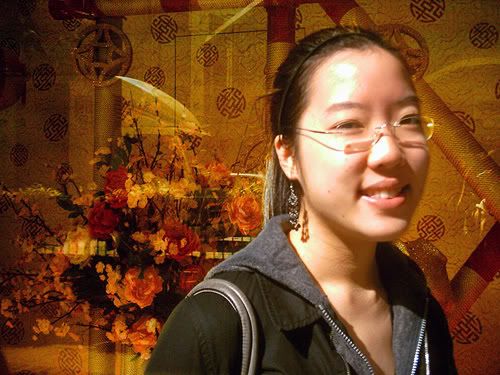 on my birthday! my baby sister, happy and cute, before I publically humiliated her by
suffering menstrual cramps of such violence that I had to sit down multiple times on
busy sidewalks before we managed to get home in time for me to throw up in the loo.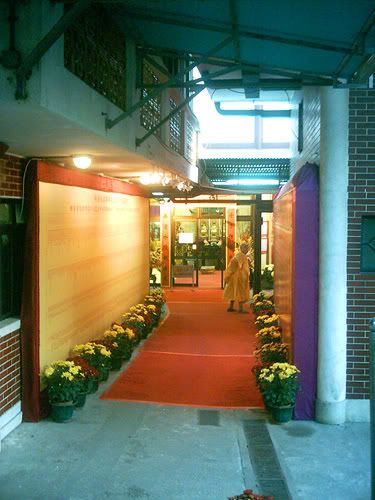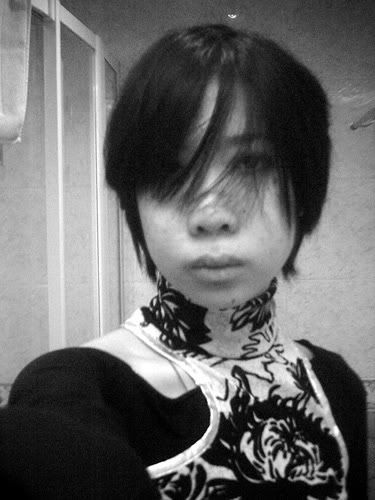 i think they're just embarrassed it really brings out the fact that
we have chicken proportions in the gene pool. my jeans do not match
this top, which is why there are no full length shots.


an inconceivably important note: my new fancrush is Adam Lazzara from Taking Back Sunday. In this video, his goofy expressions are adorable -- esp. when he does that little roll of his eyes for You are, you are so cool -- and he swings his microphone around like he's gonna give his guitarist six stitches in the head (which he did, once, apparently, in front of several thousand Belgians). My kind of guy! Their video for "Liar (It Takes One To Know One)" looks like an amazing piece of graphic art that, someday, I will have the technical skill, patience, and emo inspiration to make.


PS: I'm 21 years old now. bit sad to be celebrating this one in a city where I've been able to drink since I was 18, but people make skeptical pig noises every time I point this out, and that's my schtick, so they're unsympathetic jerks, which makes it's hard to lament. Later.